Siding by Siding Industries
When you need new siding, we're here with all the information you need to make a responsible choice. If you choose Wood, Metal, Vinyl, or even Fiber Siding, trust Siding Industries to do the job right. With our 30 years of experience, it's just one less thing you'll have to worry about.
We handle all types of siding installation, replacement, and maintenance.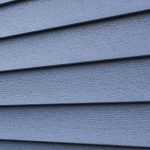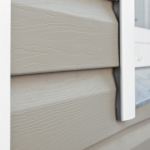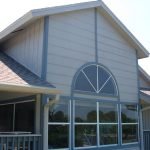 Florida Home Siding
Siding problems are much different from roof problems.  When a roof is installed poorly, the Florida rain will let you know there's a problem very quickly.  This is not the case with siding.  It can take years before you notice structural damage created from water, mold, termites, etc. let in by poor quality or improperly installed siding.
Where to Start
The more extreme the structural damage, the more expensive it gets to fix.  Expensive structural damage is what we want to help you avoid. Before you restore the interior of your home, it is absolutely crucial to tend to the exterior first.  Your roof & exterior are your home's armor against the elements.  They are what ultimately protect your investment.
Weather
Florida weather is tough on home exteriors.  Products that might be fine to use in other parts of the country simply will not make it here.  Florida residents need technologically advanced, top quality materials that offer the best possible protection from the salt air, humidity, sun & insects and they need them installed properly.
Get a free quote
We will be more than happy to provide you free consultation on your current Florida siding project and bring you up to speed on what's available to you on the current market.  Your budget is something we can work with to get the most out of whichever material you chose to use & help you to troubleshoot any current problems.
Satisfaction
We are all about customer service & satisfaction.  We treat you like we'd like to be treated.  Siding Industries are experienced professionals who know Florida and we specialize in Florida siding.  Please see our gallery of past Florida home exterior projects.  References are available upon request.  We stand behind our work, and we strive for perfection.
Siding Industries Projects